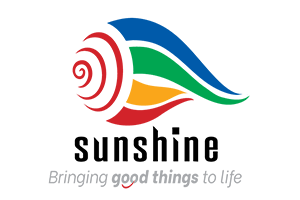 Sunshine Holdings completes the acquisition of Sunshine Tea
2022-04-01
April 01, 2022: Diversified conglomerate Sunshine Holdings PLC (CSE: SUN) announced today that it has completed the acquisition of Sunshine Tea (Private) Limited (STPL).
In a disclosure to Colombo Stock Exchange (CSE), Sunshine Holdings noted that 3,500,000 shares have been acquired by the Company at a consideration of Rs. 1,440,000,000. The shares held by the previous shareholder amounts to 100% of the total issued shares of STPL. The parties completed the said transaction today.
Sunshine Holdings PLC announced the entering into a share sale and purchase agreement with Mr. Govindasamy Sathasivam, the owner of Sunshine Tea (Private) Limited. The Board of approved the transaction after having carried out independent valuations and due diligence studies on STPL, which have confirmed the feasibility and financial viability of acquiring the shares. The Board also considered the foreign currency inflow to the group from the export business carried out by Sunshine Tea.
Established in 1998 as the export arm of Sunshine Holdings, Sunshine Tea is ranked among the top tea exporters of Sri Lanka. Backed by a strong history of catering to a variety of global palates, the company exports tea to over 35 countries worldwide and caters to an elite clientele comprising leading global brands and super market chains. Equipped with a contemporary factory that processes over 11 million kilos of tea per annum, the factory is well appointed with an assortment of sophisticated machinery. From tea cleaning, blending to packing facilities, the factory complies with state-of-the-art mechanisms and processes. It also hosts an in-house tea room and laboratory designed for chemical and microbiological analysis.