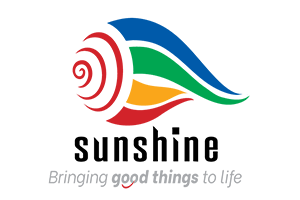 Healthcare & Consumer propel Sunshine Holdings' FY23 amidst macroeconomic challenges
May 26, 2023
May 26, 2023: Diversified Sri Lankan conglomerate Sunshine Holdings (CSE: SUN) recorded resilient revenue growth in a challenging macroeconomic environment, reporting notable top-line growth during the year ended 31 March 2023. Group's Healthcare and Consumer sectors led growth while healthcare segment remained the major contributor to total Group revenue in FY23
Sunshine recorded a consolidated Group revenue of Rs.51.9 billion for the year ended 31 March 2023, an increase of 61.3% over last year. Profit after tax (PAT) for the period in review was contracted by 28.0% to Rs. 3.6 billion. The gross profit improved by Rs.3.3 billion, up 31.9% YoY, compared to the previous year, driven by revenue growth. Gross profit margin for the period stood at 26.0%, a contraction of 580 basis points against the corresponding period last year.
The Group's Healthcare business emerged as the largest contributor to Sunshine's revenue, accounting for 46.1% of the total, while Consumer Goods and Agri Business sectors of the group contributed 36.6% and 16.9% respectively of the total Group revenue. The Group EBIT closed at Rs. 7 billion, an increase of 23.0% YoY.
Commenting on the results, Amal Cabraal, Chairman of Sunshine Holdings said, "The Group had to face and overcome tough economic factors and adverse market conditions which persisted throughout the year. These headwinds impacted some of the core sectors, and are expected to continue to do so in the short to medium term." 
However, Cabraal highlighted the Group's commendable response to these challenges, adding, "Through robust cost management initiatives and process reengineering efforts, supported by the integration of digital technologies, Sunshine has delivered a strong performance in FY23. Despite the difficulties, the Group has displayed resilience, and takes an optimistic outlook on fortifying operations to further strengthen overall performance."
Cabraal further emphasized that "Every possible measure has been taken to ensure business sustainability and continuity in the upcoming months."
Healthcare sector recorded a revenue of Rs. 23.9 billion during FY23, a significant increase of 36.7% YoY backed by the improved performance in Pharmaceutical, Medical Devices and Manufacturing segments. EBIT for the sector was Rs. 3.0 billion with PAT of the sector increased by 13% YoY. Lina Manufacturing, the pharma manufacturing business, commenced commercial operations in the Metered Dose Inhalers (MDI) plant in July 2022, which was a significant milestone for the business.
Consumer Goods sector reported a 135.6% YoY increase in revenue to close at Rs. 19 billion in FY23. The revenue increase was predominantly driven by the addition of export business. The consumer brands Zesta, Watawala, Ran Kahata and Daintee continued to grow market shares, despite challenging consumer sentiment.
Agribusiness sector revenue increased by 35.4% YoY during FY21/22 to Rs. 8.8 billion, driven by the increase in palm oil NSA. PAT of the Agri sector closed at Rs. 2.3 billion for FY21/22, down by 33.6%.
About Sunshine Holdings
Sunshine Holdings PLC is a diversified conglomerate contributing to 'nation-building' by creating value in vital sectors of the Sri Lankan economy – healthcare, consumer goods and agri business. Established in 1967, the group is now home to leading Sri Lankan brands such as Zesta Tea, Watawala Tea, Ran Kahata, Daintee Confectionary and Healthguard Pharmacy, with over 2,300 employees and revenue of Rs. 52 Billion in FY23. The business units comprise of Sunshine Healthcare Lanka, Sunshine Consumer Lanka and Watawala Plantations PLC, which are leaders in their respective sectors and many of them certified as a "Great Place to Work" in 2021.