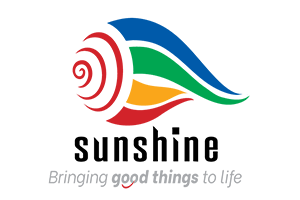 Sunshine Holdings joins hands with 'Light a Future' to uphold education of deserving Sri Lanka
April 15, 2023
To support and inspire the future generation of Sri Lanka amidst the ongoing economic crisis, Diversified Sri Lankan conglomerate Sunshine Holdings recently partnered with 'Light a Future', an initiative by Sarvodaya with the partnership of Atlas, Sri Lanka's leading learning brand. The official signing of the partnership took place recently, followed by Sunshine Holding's first donation to Modara Sri Medhananda Vidyalaya.
SIn collaboration with the Sarvodaya Shramadana Movement, Sri Lanka's longest standing charitable organization, 'Light a Future' by Atlas aims to secure the futures of Sri Lankan children in face of unprecedented economic challenges that has left parents facing severe financial struggles in supporting their children's education. Through numerous donations, the timely initiative will provide essential learning tools to 100,000 children who are most in danger of dropping out of school, giving them the gift of education in the hope of securing theirs and the country's future.
Sunshine Holdings, through its continued support of Sri Lanka's nation-building focus, is committed to bringing good things to the lives of our children and is now a part of a collaboration that ensures schoolchildren across deserving communities have the necessary materials to participate in their education fully, thus paving the path for future leaders to reach their true potential. The partnership is also a testament to the significant work done by Sunshine across Sri Lanka to uplift students through 'Sunshine Foundation for Good', the corporate social responsibility (CSR) arm of the Group.
Sunshine Holdings Executive Director Shyam Sathasivam commented on the partnership, "We are incredibly honoured to partner with 'Light a Future', and we believe it is of utmost importance that we do our part to support our beloved children. As a responsible corporate citizen, Sunshine Holdings is committed to supporting the next generation of leaders and believe every child deserves the opportunity to reach their full potential. This donation is a small step towards making a positive impact on the future of our community, and we pledge our continued support to the 'Light a Future' initiative." 
The donation by Sunshine Holdings to Modara Sri Medhananda Vidyalaya will help secure the futures of 570 children. This collaborative partnership will also help close the educational opportunities and resources gap for children from different socioeconomic backgrounds.
To support and contribute towards creating a better future for children in Sri Lanka through 'Light a Future', please visit www.lightafuture.com/donate-now.