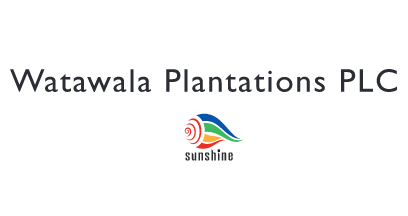 About Us
As a joint venture between Sunshine Holdings and Pyramid Wilmar Plantations Pvt Ltd, we are a diversified agribusiness company with a focus on oil palm and dairy operations. We employ over 1,500 people and have won accolades for our agricultural practices and managerial standards.
Visit our site
View Our Palm Oil Business
Sustainability & Best Practices
WATA is committed to the preservation of human rights and the environment by being compliant with all processes and procedures pertaining to our business.
We have obtained the most important certifications on various aspects of our business practices and we continue to comply with all necessary certifications, policies, agricultural practices, processes and procedures with international best practice.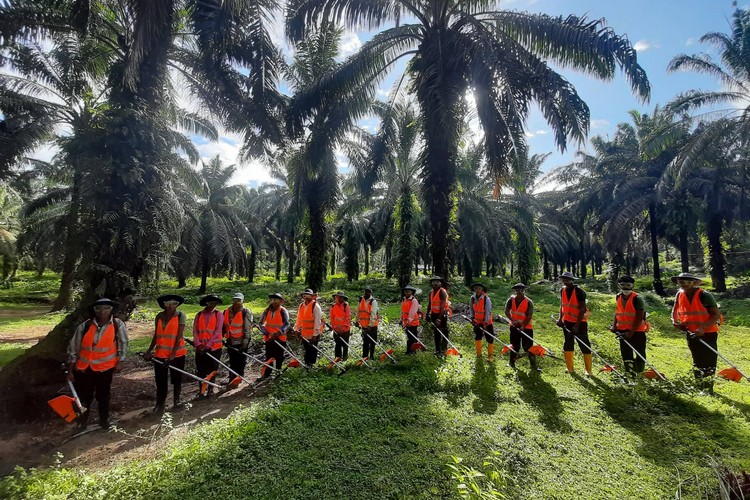 FAQ
There are no specific adverse effects to the environment from oil palm. It's a plantation crop similar to tea, rubber or coconut with inputs like water and fertiliser differing in smaller scales to each crop type. Oil Palm is basically like a coconut tree.
The fact that oil palm is a harmful environmental crop is a notion largely associated with Malaysian and Indonesian oil palm plantations which have planted oil palm in lands deforesting natural forests. However, this doesn't apply to the Sri Lankan context at all.
Whilst one oil palm tree consumes more water than a rubber tree, it has not yet been scientifically proven that oil palm plantations significantly affect the water table. The number of oil palm trees planted in one hectare is lesser than the number of rubber trees planted in a hectare; meaning water consumption from oil palm is less than the same extent of rubber planted.
The water consumption to produce 1 MT of raw material for both Rubber and Oil Palm is as follows.
To produce raw Rubber 1 MT – 32,410 m3 water
To produce crude Palm oil 1 MT – 19,148 m3 water
Furthermore, the quality of freshwater streams is not affected by well-managed oil palm plantations. For example, the WPL sites have a large number of freshwater streams, and even some RTE (Rare, Threatened and Endangered) species were found in these streams as per assessments conducted by the company.
No. All oil palm plantations of WPL were initiated in blocks where either rubber or tea was planted previously. WPL owns legal ownership to these lands and the right to plant any agricultural crop within the boundary. No oil palm trees are planted beyond these boundaries.
In addition, WPL has identified shrubs-like areas abandoned for few years, where blocks were left to grow naturally as secondary forests to improve biodiversity.
The fact that it was recently introduced is a misconception. Compared to other agricultural crops like tea, rubber and coffee, oil palm is newer. But M. Jerry Wales, a European Planter, commenced the cultivation of oil palm in Sri Lanka in 1968 at Nakiyadenia Estate by planting 68 oil palm plants covering an area of 0.50 Ha. Since 1968, oil palm cultivation has rapidly increased throughout the Low Country Wet Zone of Sri Lanka as it was seen as an economical and profitable crop. And with the degradation of the rubber market, oil palm cultivation improved due to its high economic factor.
Comparative profit data as at 2021 is as follows.
| Crop | Coconut | Tea | Rubber | Oil palm |
| --- | --- | --- | --- | --- |
| Price of 1 nut/ 1kg (Rs.) | 55 | 550 | 300 | 50 |
| COP (Rs.) | 15 | 520 | 280 | 15 |
| Productivity (nuts/ kgs per hectare) | 7000 | 1500 | 1000 | 18000 |
| Profit (Ha/Rs./Year) | 280,000 | 45,000 | 20,000 | 630,000 |
As this has been a highly concerning factor, WPL conducted a High Conservation value assessment and Freshwater species survey in the region. The results implicated that there are various types of species that reside in the region.
Ex. HCV assessment results
| Type of species | Quantity found |
| --- | --- |
| Critically endangered | 02 |
| Endangered | 05 |
| Vulnerable | 08 |
| Near threated | 07 |
| Least concern | 26 |
The freshwater species survey also points to endemic species found in the area.
According to the Soil Compaction and Oil Palm (Elaeis guineensis) Yield in a Clay Textured Soil January 2010 American Journal of Agricultural and Biological Science 5(1) The results showed a beneficial effect of soil compaction on the oil palm yield.
Oil palm significantly increased the yield with increased soil bulk density. The transportation frequency played a greater role than the trailer weight. After six years of soil compaction, there was a positive relationship between mean soil bulk density, porosity and oil palm yield. As such, compaction may not often be a problem.
Compliance
We have obtained ISO 45001 (Occupational Health and Safety) certification and the RSPO certification, confirming our compliance with defined criteria that assesses our practices against international benchmarks. Treated wastewater from the Nakiyadeniya oil palm mill provides moisture, nutrients and organic matter to the soil and reduces the need for chemical fertilizers. The water discharged is checked for compliance with Central Environment Authority (CEA) thresholds, to minimize the risk of pollution of ground water and disturbance to the aquatic environment.