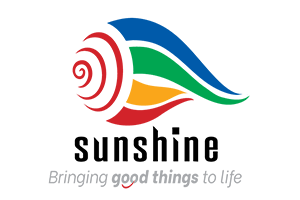 Sunshine Foundation for Good donates essential medical equipment to 1990 Suwa Seriya Foundation
October 03, 2022: Committing to strengthening Sri Lanka's healthcare services, Sunshine Foundation for Good (SFG) −the corporate social responsibility (CSR) arm of Sunshine Group−recently donated essential medical supplies to the 1990 Suwa Seriya Foundation. The donation, worth Rs. 1 million, was handed over to 1990 Suwa Seriya Chief Executive Officer Sohan de Silva by Healthguard Pharmacies Limited Chief Executive Officer Infiyaz Ali. This will further fortify Suwa Seriya's ability to attend to patients needing immediate medical attention.
Commenting on this timely donation, Sunshine Holdings Group Managing Director Vish Govindsamy said, "1990 Suwa Seriya's desire to deliver high-quality pre-hospital emergency healthcare to people across Sri Lanka has been inspiring. In a challenging time like this for the entire local healthcare sector, we understood that the need to lend our hand to a pioneering establishment like Suwa Seriya is significant too. In this light, we pledged to provide this essential medical equipment to support 1990 Suwa Seriya's unwavering commitment to ensure patients receive immediate attention when they request a medical emergency. SFG is fully committed to supporting this national cause at this time of need."
Initiated to commemorate the Group's 50th anniversary, the Sunshine Foundation for Good centralises all CSR efforts undertaken by Sunshine Holdings through a sustainability committee and a project chair with clear objectives to drive change towards sustainability, with health and education as The Foundation's two main pillars.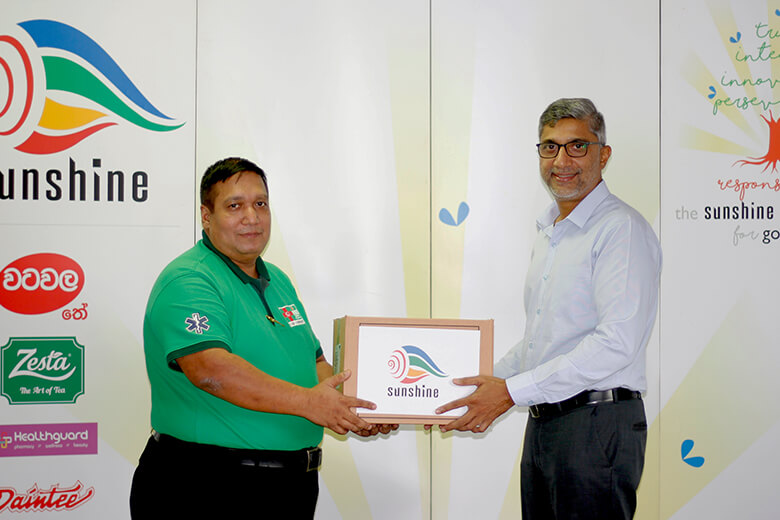 Healthguard Pharmacies Limited Chief Executive Officer Infiyaz Ali handing over the donation to Suwa Seriya Chief Executive Officer Sohan de Silva