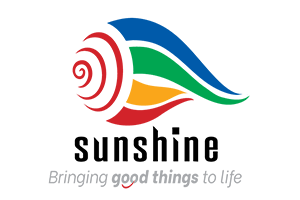 Sunshine Healthcare Lanka donates PCR test kits to combat COVID-19
April 28, 2020
Committing towards the ongoing national efforts to combat COVID-19, Sunshine Healthcare Lanka Ltd—a fully-owned subsidiary of the diversified conglomerate Sunshine Holdings PLC—donated Covid-19 PCR (Polymerase chain reaction) test kits to the Ministry of Health.
The donation was handed over recently by the staff of Sunshine Healthcare Lanka Ltd.to Kanchana Jayarathna, Private Secretary to the Minister of Health and Dr Sunil De Alwis, Additional Secretary to the Minister of Health. The donation was made at the Ministry of Health. The new PCR test kits, which are worth Rs. 4.8 million, will further strengthen Sri Lanka's testing capacity and will be immensely useful in the country's efforts in dealing with the prevailing situation.
The Siemens-LabGun COVID-19 PCR kit is manufactured by Labgenomics, a Korean company partnered with Siemens Healthineers, which is represented by Sunshine Healthcare Lanka in Sri Lanka for the distribution of the kits. These PCR kits were used in Korea largely and helped them to flatten the curve, during their peak period of the COVID-19 pandemic. The key advantage of these PCR kits can be used as a screening and confirmatory assay as separate and can be used independently. This has a high sensitivity of detecting as small as 100 pieces and recommended by the World Health Organization (WHO).
Commenting on this timely donation, Sunshine Healthcare Lanka Managing Director Shyam Sathasivam said, "As the nation's healthcare front liners work tirelessly to protect every citizen against the COVID-19 outbreak, we understood that the need to strengthen the capacity to test Sri Lankans consistently is significant too. It is in this light that we pledged to provide these PCR test kits to support the government's commitment to mitigate this global pandemic through continuous testing. The entire Sunshine Healthcare team is fully committed to supporting this national cause at this time of need."
Sunshine Healthcare Lanka (SHL), established in 1967, is the partner of choice for international healthcare companies seeking to grow their business in Sri Lanka, in the areas of pharmaceuticals, surgicals, diagnostics, medical devices and consumer health products. Sunshine Healthcare is a leading market expansion services provider, with the most extensive specialized healthcare team, with over 300 medical marketing and sales personnel as well as 200 physical distribution personnel.
The company offers the local healthcare industry a broad range of customized services from registration to importation, customs clearance, sales, marketing and merchandising, warehousing, physical distribution, invoicing and cash collection. Some of the Sunshine Healthcare partners are 3M, Johnson & Johnson, GE, Siemens, Abbott Laboratories, Zydus Cadila, Glenmark Pharmaceuticals and Novo Nordisk.