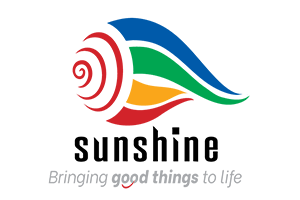 Suwa Diviya by Sunshine Foundation for Good
With a firm nation-building focus, the 'Suwa Diviya' program by Sunshine Foundation for Good (SFG), the CSR arm of Sunshine Holdings PLC, is a timely initiative to raise public awareness and education on Diabetes. Based on the purpose of bringing good things to the lives of every Sri Lankan, the initiative is implemented under the Health and Education pillars of the Foundation. 
Creating diabetes awareness is a crucial need for the nation, as nearly 1 in 11 adults is affected by Diabetes, amounting to approximately 1.2 million Sri Lankans. Due to this, complications resulting from Diabetes is the third leading cause of death in Sri Lanka. 
This health condition is also the no. 1 cause of kidney failure, lower limb amputations, and adult blindness. It acts as an essential precursor to heart attacks as well. Over the last five years, the number of adults diagnosed with Diabetes has alarmingly doubled, which is easily attributed to the lack of awareness and education related to the disease. As a result, the financial burden on the country is staggering, with an unaccounted cost of loss of productivity. 
The Suwa Diviya program conducts seminars for various corporates and organizations to address these critical issues. They focus on four changeable factors such as:
Preventing Diabetes
Early Diagnosis
Adequate Control of Diabetes
Preventing Diabetes Complications
The main objective of the Suwa Diviya program is to help instil lifestyle changes through interactive, involving and engaging physical sessions. 
Furthermore, the Suwa Diviya social media platforms reinforce and reiterate this focus by further communicating the need for a healthy lifestyle to minimize the risks of diabetes complications, despite these challenging times. 
Suwa Diviya conducts this initiative in collaboration with industry professionals in nutrition, physical fitness, mental fitness and diabetes management.